TRADITIONAL KODOKAN JUDO AND SELF DEFENCE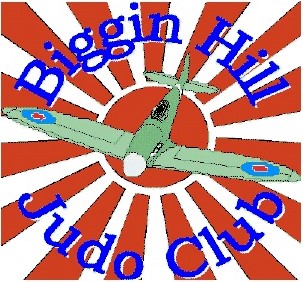 Success through Perseverance
Judo – A full contact martial art, a dynamic Olympic sport, a recreational activity, a fitness programme, a form of self defence, a way of life or just a bit of fun? It is all these and more. Why not come and see which one is for you. All are welcome.
First two lessons free!
Jack Petchey Achievement Award - Autumn 2019 - Lewis Moreno-Nind
Student of the Month for October 2019 - Joshua Clarke
BELOW IS THE LATEST CLUB INFORMATION AND DATES TO NOTE
NEWS PAGE UPDATE - LITTLE DRAGONS GET THEIR TABS
Site last updated 13/11/2019
29 NOVEMBER 2019 - CLUB ANNUAL AWARDS NIGHT. - This will be upstairs at Blundell's FSL. Start time is 7pm for free food with the awards starting at around 7.30ish. Nominations will be posted on the club notice board nearer the time. Even if you are not on the list of nominees, then still come along for a chance to mix with all the members of the club, oh and free food.
08 DECEMBER 2019 - CLUB OUTING TO BROMLEY BOWLING ALLEY. A decision has been made to spend the Jack Petchey Achievement Award money on paying for the club to go and have a free game of 10 pin bowling. It will be for a 9.30am startat the Bowling alley. This is open to all club members and includes their siblings and parents. Names and numbers to the desk as there is a limit of 60 places.
18 DECEMBER 2019 - LAST WEDNESDAY LESSON BEFORE CHRISTMAS
21 DECEMBER 2019 - INTRA-CLUB COMPETITION / PIKE & GIBBS AWARDS. ALSO LAST SATURDAY LESSON BEFORE CHRISTMAS. There is the Intra-club competition at our dojo for club members and students who attend judo lessons at the schools where Sensei Bob teaches. Gold/Silver/Bronze Medals for all competitors. The cost is £5.00. Winners of thePike and Gibbs award will receive their cash in time for a last minute Christmas shop.
4 JANUARY 2020 - SATURDAY CLASSES RESTART
8 JANUARY 2020 - WEDNESDAY CLASSES RESTART
Welcome to the Biggin Hill Judo Club website.
The club is affiliated to the National Association of Karate and Martial Arts Schools (NAKMAS) and we teach traditional Kodokan Judo.
We currently have 3 registered, fully insured black belt instructors including a female instructor.
All instructors are DBS checked. We also have a dedicated child protection officer and first aiders.
For more information on our team please click here.
We have jackets that can be borrowed initially so there is no start up fee and your first two sessions are free!
On Saturday we also run our popular little dragons class for 3-5 year olds.
Click here for more information about Little Dragons.
Training times
Wednesday at
Blundell's Fitness, Sports & Leisure Club
(Formerly Biggin Hill Squash Club)
Jail lane.
Kent
TN16 3AU
6.30pm - 7.30pm 5 - 11 years
7.30pm - 9.00pm 11 years - 16 years
7.30pm - 9.00pm Seniors (Over 16s)
£3.00 per student.
Jackets available to borrow.
First two sessions free!
for more information.
Saturday at
Blundell's Fitness, Sports & Leisure Club
(Formerly Biggin Hill Squash Club)
Jail Lane.
Kent
TN16 3AU
10.30am - 11.15am
Little Dragons 3-5 years
11.30am - 1pm
Judo Open Session - mixed age training
5 - 16 years and adults
First two sessions free!
£3.00 per student.
Jackets available to borrow.